We (CTO Jamey Sharp and I) got interviewed by Comics Coast to Coast this week and it's now posted on their site.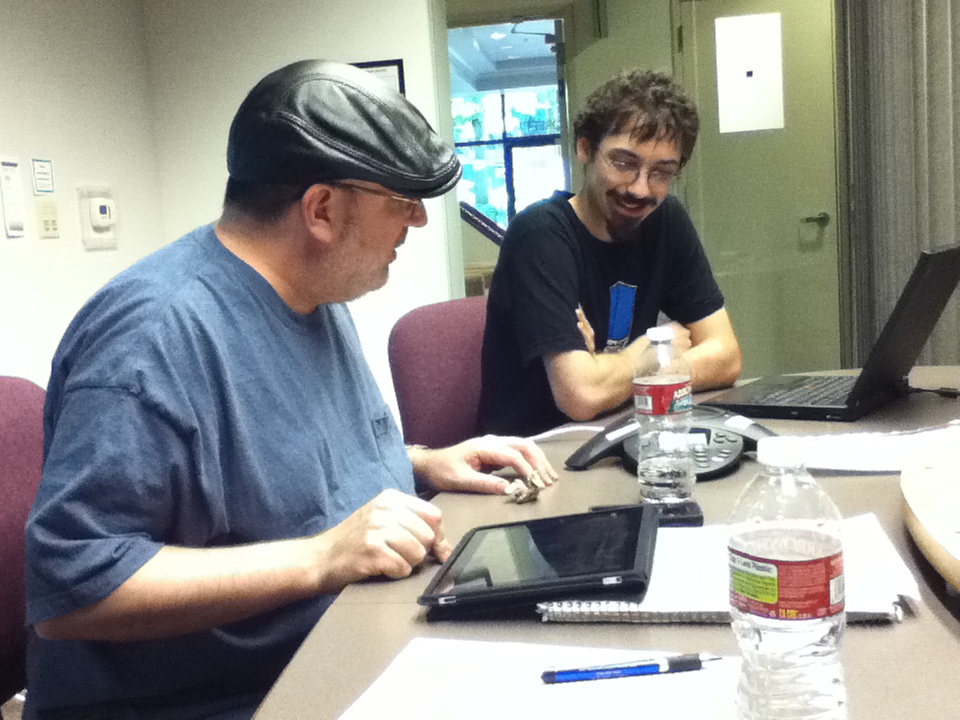 Go have a listen. You'll find it here. The audio is a little rough at the beginning because we were each on our respective cell phones, but once I went to another room it got better!
Comics Coast to Coast is hosted by Brian Dunaway and others and they cover the world of comics "in the only way they know how: One episode at a time!". One of the guys, Joel Duggan, has a webcomic on our system too. Go check it out here.
I think we handled ourselves well.
And no, there is no comic called "Dogpie Grandma." Yet.